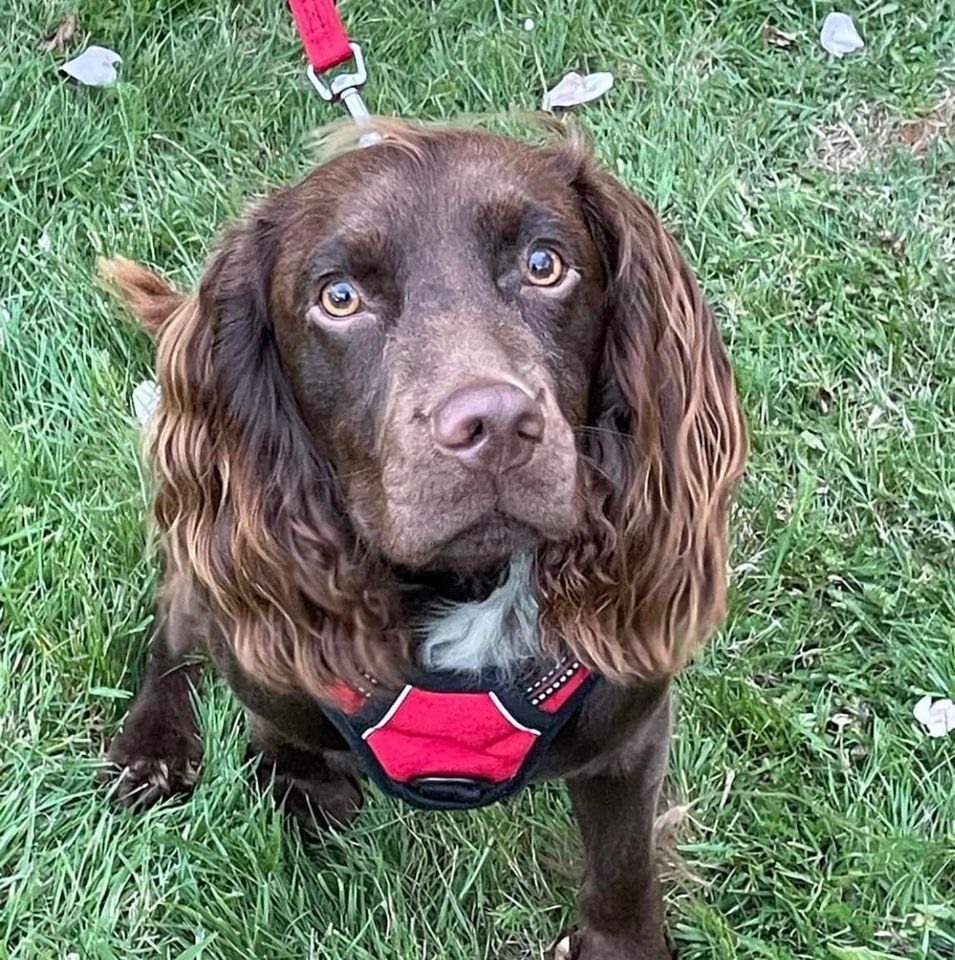 I am a behavourist, dog trainer and an agility instructor. I am also a master trainer.
Over the last 19 years I have attended various instructor courses & seminars and I am Canine first aid trained and fully insured. I have 1 lab now (Sadly our other 2 dogs went to rainbow bridge). All of my dogs have achieved their Kennel club good citizen puppy, bronze, silver & gold awards. My dogs have done agility & gun dog training. The eldest also achieved his bronze, bronze star, silver & silver star tests with the BIPDT as a young dog. My new puppy is also attending classes and working towards his awards. My training is always ongoing. I regularly attend seminars, workshops and courses. This means that my teaching methods are modern and innovative, aiming to provide a better service for my customers and their dogs. I also have experience working with blind and deaf dogs.
Some of the things that I have done in the last 19 years include:
Volunteer at a Rescue centre
Volunteer at a doggy day care centre
Assistant trainer to a behaviourist
Dog walker
Puppy & Dog obedience classes
Clicker classes
Agility
Flyball
KCGC
BIPDT
ADTB
Gun dog training
Predatory Chase Workshop - David Ryan
Tellington T Touch Workshop - Sarah Fisher
Behavioural Adjustment Training (Dog reactivity) - Grisha Stewart
Odin canine services instructor course John and Barbara O' neil
Dogs that bite and fight Ryan O' neil
T touch Toni Shelbourne
Seminar with PDTI Robert Alleyne & Dr John Bradshaw
An evening with Mary Rae
Been a Judge on doggy fun days
Canine behaviour and training David Ryan
T touch seminar with Sarah fisher
Dog law Trevor Cooper
Canine first aid course with Animal Aiders
Seminar with Peter Neville
Fears & phobias workshop Jez Rose
Focus and self control Pauline B Jackson
Canine nutrition, dog law and rescue dogs with Barking heads & Heathlands rescue
Think Dog Sarah whitehead
Robin Bennett how to handle loose dogs and dog fights
Robin Bennett Teaching your staff how to safely supervise dogs
Growler class workshop Ian Dunbar
The real dog yoga with the Barkley
Sarah Whitehead the 3 biggest myths in dog to dog communication
I also have experience with blindogs and deafdogs
And more.